A SONG CAN'T BURN
DOCUMENTARY SHORT
The Syrian war has raged on now for over 7 years, leaving hundreds of thousands of children traumatised - many of them living in refugee camps having fled the country. Professor and musician Nigel Osborne has been working in such situations since 1992, when he discovered the positive effects music therapy was having on children in Bosnia affected by such trauma.
Since then Nigel's techniques have been developed and are now utilised as part of a creative arts programme delivered to children traumatised by war - but how do these methods work, and do they really make a difference to the lives of children who have experienced unspeakable horrors and pain at such a young age?
SCREENING Details
MIDDLEBURY NEW FILMMAKERS FESTIVAL
Vermont, USA
22nd - 25th August 2019
LEBANESE INDEPENDENT FILM FESTIVAL
Beirut, Lebanon
12th - 15th September 2019
HELL'S HALF MILE FILM & MUSIC FESTIVAL
Bay City, Michigan, USA
26th - 29th September 2019
IN THE PALACE INTERNATIONAL SHORT FILM FESTIVAL
Varna, Bulgaria
19th - 26th September 2019
20th September - Hall 2, FCC Varna 5pm
EXIT 6 FILM FESTIVAL
Basingstoke, UK
28th September 2019
The Anvil (The Forge) 10:30am
Past Screenings
Woods Hole Film Festival, Cape Cod, USA
27th July - 3rd August 2019
Winner - Jury Award Best Documentary Short
Fastnet Film Festival, West Cork, Ireland
22nd - 26th May 2019
Sene Film Music Arts Festival, Rhode Island, USA
15th - 18th May 2019
Tied - Best Documentary Short
Tribeca Film Festival, NYC, USA
24th April - 5th May 2019
Taos Shortz Film Festival, New Mexico, USA
22nd - 24th March 2019
Dam Short Film Festival, Nevada, USA
7th - 10th February 2019
Winner - Best Documentary
Having graduated the Northern Film School in 2013, Roscoe Neil pursued a career of video editing working cutting promos and music videos. Since then he has travelled the globe telling stories, with a particular passion for documentary film and photography.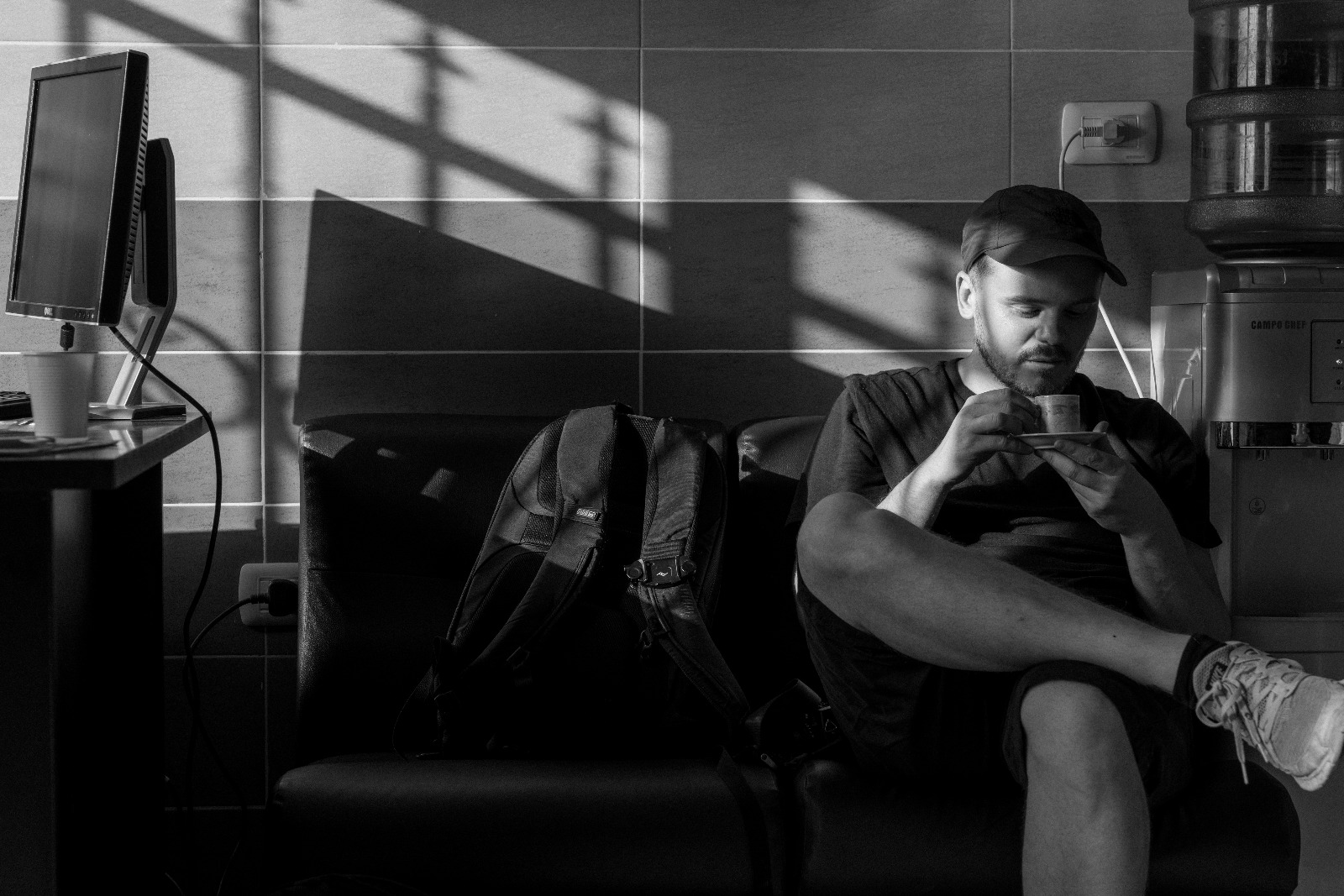 Originally from Cornwall, Martin relocated to Yorkshire to study Film and Television Production at the the Northern Film School in Leeds. In 2014 he started working in the charity sector producing, filming and editing productions from areas that have been hit by crisis or suffering from poverty.
Based in Sheffield UK, Dave has been working in the TV & Film industry since 2013. He began as a camera trainee for drama & feature film before progressing as a cinematographer specialising in commercial, promotional, music video and documentary.
Sound Mix - Mathew Birch | Executive Producer - Majid Hussain
The harmonics programme
The aims of the harmonics programme are to alleviate the effects of trauma on children affected by the horrors of war through the power of the arts. It is currently being delivered by international NGO Penny Appeal in partnership with the Yusuf Islam Foundation. To find out more about their work please visit their sites, linked below.
A Song Can't Burn wins Best Documentary at Dam Short Film Fest, Nevada.
11th February 2019
A Song Can't Burn was screened to an audience for the first time in Nevada, USA on 10th February 2019 at the Dam Short Film Fest - and ended up walking away with the 'Best Documentary' award, voted for by the audience.
Producer Martin Ball attended the event and was blown away by the reaction the film received, 'it was an amazing experience to be amongst the audience as the film was being shown and an emotional experience hearing how it had moved people afterwards. The programme that the documentary highlights is making a huge difference to the beneficiaries it helps and I'm just glad we've managed to get that across in the film. The whole weekend was organised absolutely superbly and it's a great honour to be voted Best Documentary'.
Film-maker Paul Baker, who was showcasing his short film The Boxer at the festival said, 'A Song Can't Burn hit me in the gut… I think Professor Nigel is changing these kids, he's made an indelible finger print on their lives. You're in the middle of the craziness of war and he's showing them that you can smile and make a melody'.